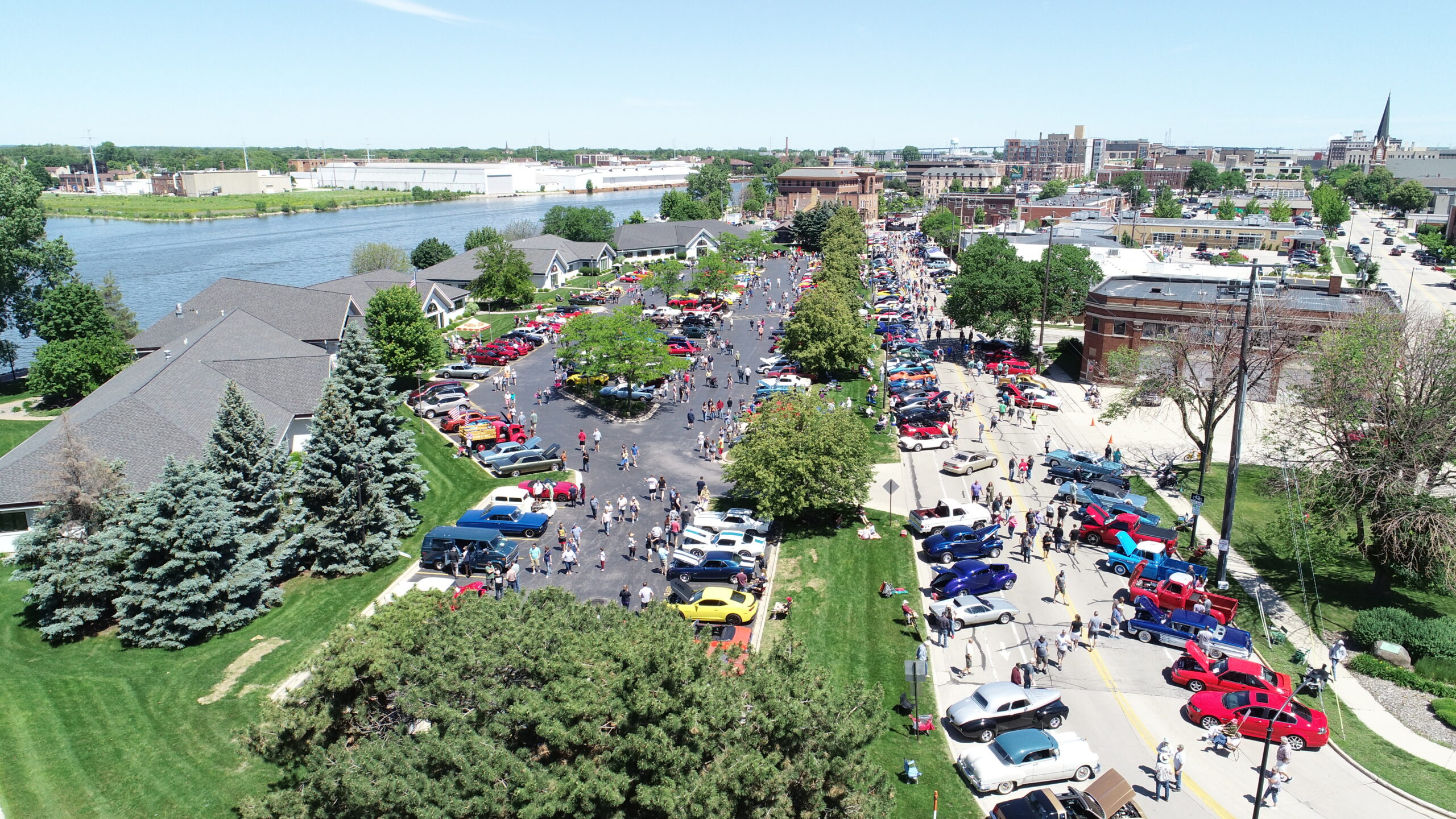 Over Father's Day weekend on June 17th, The Automobile Gallery & Event Center is turning downtown Green Bay into a car enthusiast's dream with our annual Cars & Guitars fundraising car show!  All cars are welcomed, from hot rods to the American Classics and everyting in between!  Live music by WOGB's All Star band starts at 10a while the food tent serving brats, burgers, and beef franks and cold drinks available all day!
Pre-register your car for only $15 (day-of registration is $20) which includes your car spot, 2 lunch tickets, and the first 250 registered receive a commemorative magnetic metal dash plaque.
To spice things up even more, this year, we've partnered with the Alzheimer's Association in a Drive to End Alzheimer's to help them raise funds for the fight against Alzheimer's.  Show your support…and your car…in a car parade through senior care facitilies lead by Automobile Gallery vehichles. If you would like to participate in The Drive, $5 of every registration goes to the Alzheimer's Association.  All Drive to End Alzheimer's participants get grouped parking, 2 complimentary lunch tickets, and as part of the car show, if you're amongst the first 250 registered you also receive a commemorative dash plaque.
Annual t-shirts are on sale too so get yours with your car registration!
Admission into the Gallery is only $5 all day too!