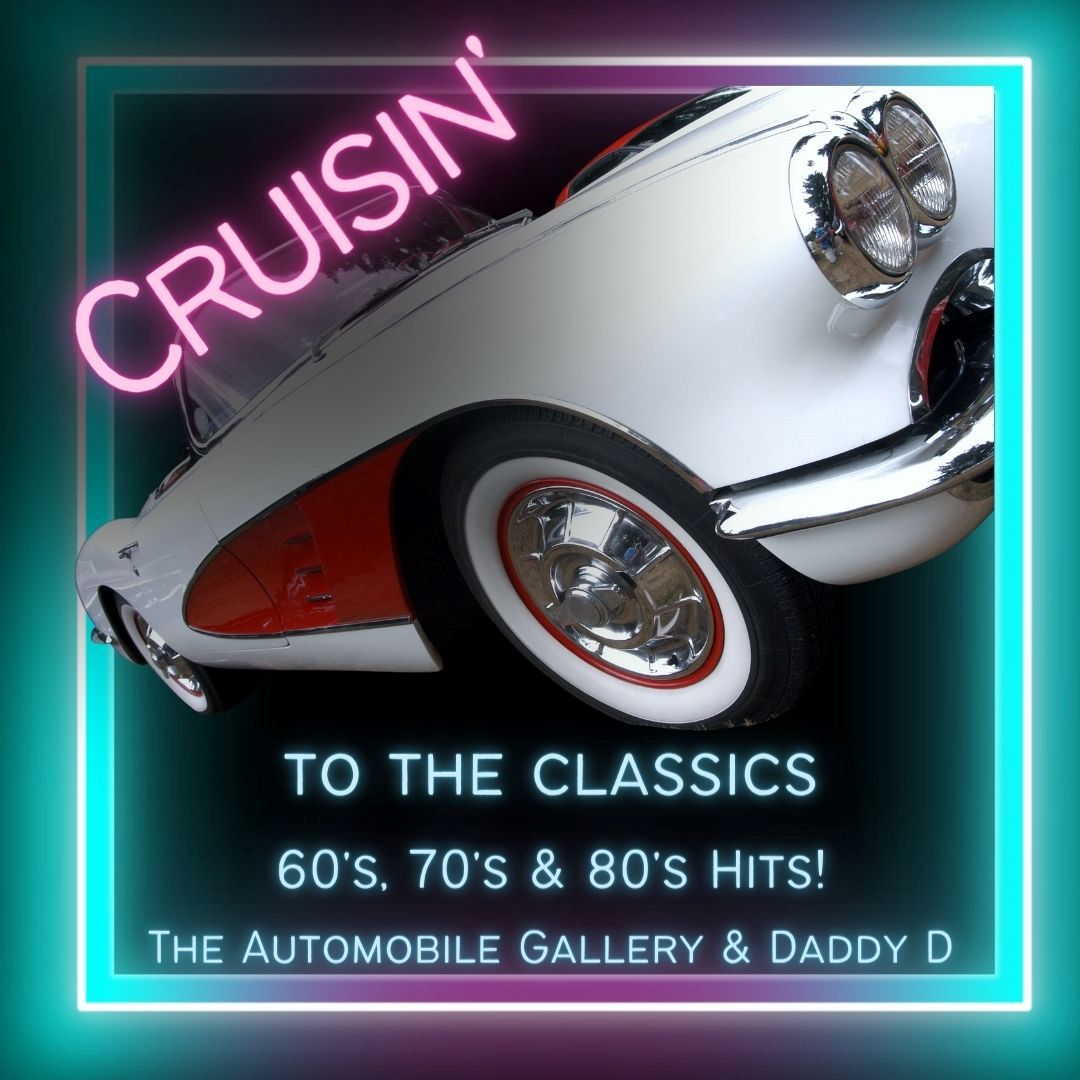 Daddy D & The Automobile Gallery presents a special "car-themed" show that runs decades. Pick a mode of transportation and someone wrote a song about it. Hot Rod Lincoln to Mustang Sally… Music from the 60's, 70's & 80's. You'll be the King of the road and have fun, fun, fun till your Daddy D takes your T-bird away!
5 PM Doors Open, 6 PM Showtime
$33 Show Only (No meal at this event)
Full access to the gallery is included in the price.
$3 Discount Veterans, Seniors 65 & Older, and Students Under 18
Tickets are available HERE!