God Bless the USA patriotic concert
October 13 @ 5:30 pm

-

10:00 pm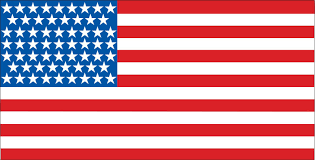 The Automobile Gallery & Event Center has teamed up with the wildly talented and entertaining Daddy D Productions show to bring you the Gallery's first ever 'God Bless the USA' patriotic concert, celerbtating our great country, all those who have served, still serving, and those who support them.
You'll hear a fantastic mix of songs from the land of the free and the home of the brave including patriotic anthems, hits from the '50s, '60s, 70, and '80s, good clean comedy; all surrounded by pristine collector vehicles (most are American-made too!).
Join us on the United States Navy's 247th birthday, October 13th at 6:30p, for a special occasion. Doors open at 5:30p to tour the Gallery.
Tickets are available at THIS link.
**There are not physical tickets; Daddy D's uses a "Will Call" system. Just check in at the door under your last name and you will be escorted to your seats.  All seats are assigned before the show and according to the order date. The earliest orders sit closest to the front.
A cash bar is available. There is not a meal included.