OUTATIME – Saving the DeLorean Time Machine
July 25, 2018 @ 6:00 pm

-

8:30 pm

$10.00 – $15.00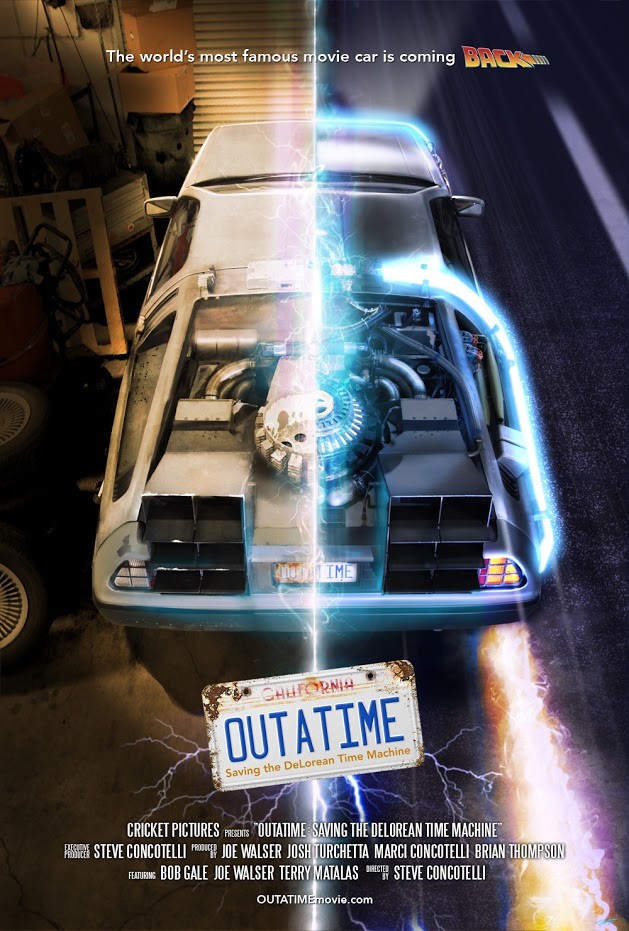 The DeLorean Time Machine from Back to the Future is the most famous movie car in the world. But after decades harsh weather, souvenir hunters and wild animals – this
cinema icon seemed destined for the junkyard.  OUTATIME chronicles the efforts of Bob Gale (Co-Writer & Producer, Back to the Future trilogy), Universal Studios, and a group of dedicated fans, as they work to bring the Time Machine back to life.
Together, they embark on the greatest movie prop restoration…of all TIME!
Join us at The Automobile Gallery July 25th from 6:00pm until 8:00pm where you will meet Steve Concotelli, the man who found the DeLorean from the movie Back to the Future and painstakingly renovated this iconic car.  Come and watch the documentary that chronicles the restoration process and ask questions of this Wisconsin native and restorer of one of most recognizable cars!
See you then!
**Your ticket will be emailed to you after checkout, please bring receipt with you the evening of the event**