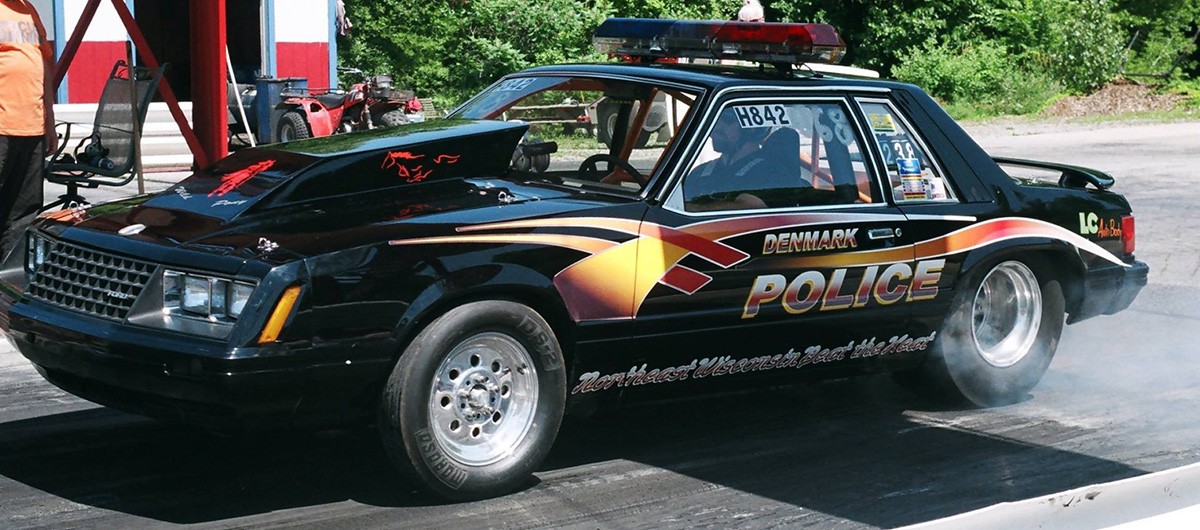 01 Dec
Beat the Heat
One teenager dies in a car crash every hour of every weekend in the U.S.
Officer Brent Muller of the Brillion, Wisconsin Police Department was looking far beyond a quarter mile when the idea appeared right before his eyes. "I saw a cop drag race on TV in Las Vegas," as he recalls that evening back in 1994, "I contacted Mac Sibley from the Dallas Police Department from the Beat the Heat program and that's how it all began." With support from his Chief of Police, Officer Muller had the Beat the Heat drag racing program at full throttle in no time. His goal was simple, "I saw that there was a need for a relationship between police and kids in the community." Now retired from the force, Muller proudly remembers, "The kids we pinpointed weren't in athletics. They were teens who needed to stay on the right track." The right track turned out to be the drag strip at Wisconsin International Raceway in Kaukauna.
The race ready 1991 Chevy Caprice on display at The Automobile Gallery was originally built by Detective Adam Streubel from the Neenah, Wisconsin Police Department. Beneath its "sleeper" appearance there is more than enough snort in these nostrils. The powerplant is wired with nitrous pushing this old cruiser across a quarter mile in 12.91 seconds. Though many of his law enforcement colleagues have since retired and left the program over the past 24 years, Brent Muller still can be seen beneath the starting tree at WIR in his 1979 Chevy Malibu ready to take on the next group of fresh competitors looking to out run a local cop.
At its peak 100 -150 teens could be found at WIR on a given Friday night drag racing side by side against local police from nearly 20 police departments across northeastern Wisconsin. Over the past quarter century, thousands of area teens have been educated on the perils of illegal street racing and alcohol while enjoying life a quarter mile at a time. The impact has been felt here at home and across the world. The Beat the Heat program, founded by the Jacksonville, FL Sheriff's department in 1984, eventually expanded into more than 30 countries engaging more than 1 million teenagers. The Automobile Gallery is thankful for all the lives saved and those yet to be saved by this outstanding program.