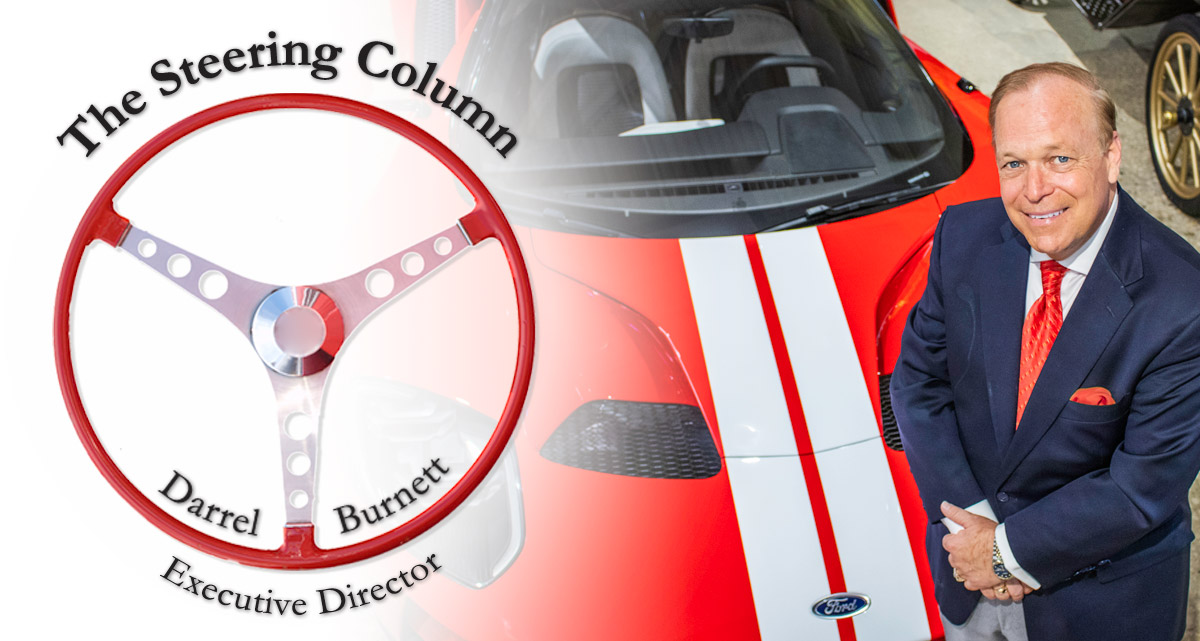 16 Dec
Steering Column – December 2020
The Steering Column
Joy to the World!
Happy Holidays! Amid all the twists and turns of 2020, we still have December and we aren't going to let anything rip that from our grip are we? After all, December is the one month of the year when we channel our inner child and dream about warm cookies, candy overcrowded with cholesterol, men in red suits with enthusiastic appetites and…. gifts, lots and lots of gifts for Christmas, Hanukkah and the holidays! I truly wish I could give you that pony you have been pining away for since you were 6, but will you settle for a Pony "Car" story instead?
50 years ago, this very month, 21-year old Bill Chambers was truly dreaming of a white Christmas as he anxiously finished his tour of duty aboard the Navy Destroyer USS Theodore E. Chandler (DD-717). By early January 1971, Bill was safely home on his family's dairy farm in Suamico, WI and the only gift on his mind at the time was the one he was going to give himself… A Muscle Car!
With the sun dancing in and out of the clouds on a 56-degree day, Bill Chambers strolled onto the lot at House of Ryan Dodge in Green Bay April 9th, 1971. As if waiting just for him, a Burnt Orange 1970 Dodge Challenger R/T dealer demo sat patiently as it had for months. It was love at first sight. How fitting that Joy to the World (Three Dog Night's version not Isaac Watts' 1719 beautiful hymn) was number one on the radio as Bill drove his Challenger R/T home without any inclination that his $3395 investment would still be bringing joy to "his" world 50 years later.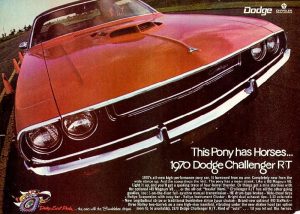 Any relationship of this length is bound to be tested and Bill and his Challenger were no different. Along the way there was marriage, a family, a gas crisis, house payments, the Great Recession and other "challengers" competing for Bill's affection. But even as her looks faded, Bill's devotion didn't. A full 37 years after that fateful April day in 1971, Bill Chambers treated his traveling time capsule to a full rotisserie restoration at Muscle Car Restorations in Chippewa Falls, WI in 2012. What was once covered in dust is now covered by national magazines like Muscle Car Review.
In all, Dodge sold 79,935 Challengers in 1970….. but only one Burnt Orange Challenger R/T with a special interior package, the one Bill Chambers fell in love with on the lot at House of Ryan Dodge 5 decades ago. Pay us a visit over the holidays to see this special Challenger R/T at The Automobile Gallery. As this challenging year comes to a close, Bill Chambers and his Challenger R/T serve as a reminder that, no matter how long it takes, what we once had is worth restoring. Happy New Year!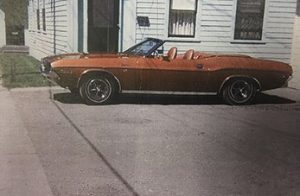 **This car was beautifully restored by Muscle Car Restorations – www.musclecarrestorations.com**