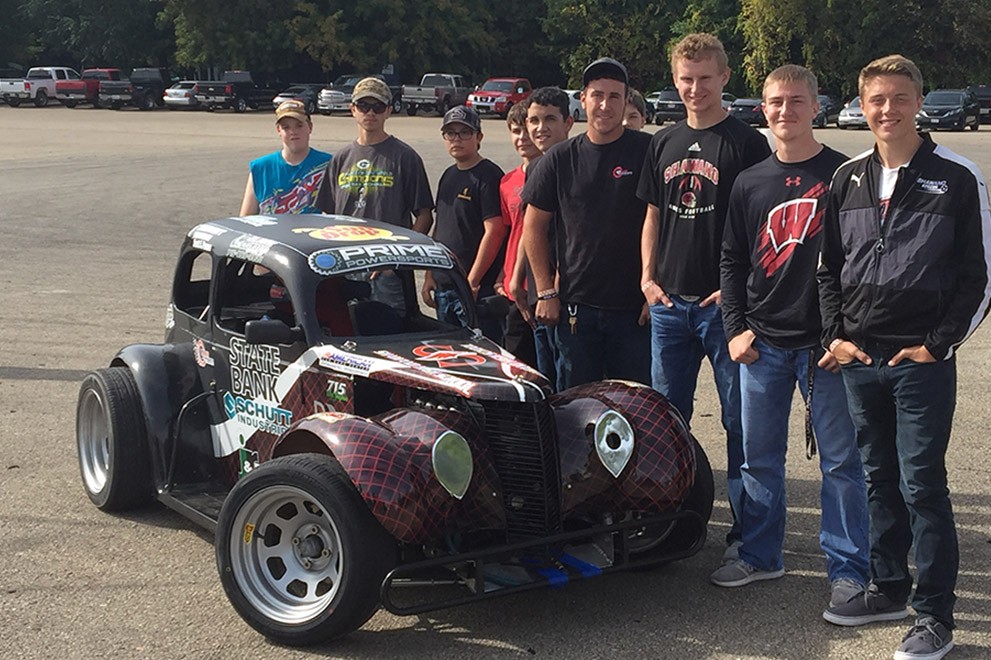 12 Mar
Shawano High School "Drifts" Into The Automobile Gallery
Shawano High School is one place where students are actually encouraged to let their minds drift in class, at least in the Automotive class! The result is currently on display for a limited time at The Automobile Gallery in Green Bay. The Shawano High School Drift Club project took shape in 2016 when Shawano Speedway Track Manager Patrick Polk approached Shawano High School Automotive Instructor Jeremy Hodkiewicz with the concept of forming a drift club. To jump-start the program, Mr. Polk supplied a modified Legends Race Car and, by its second year, the club quickly expanded to fifteen members and continues to grow.
Drifting is now one of the most popular forms of racing in the world. Drifting is an "on the edge" style of racing that traces its roots back to 1970s Japan. Drivers force the car into a controlled slide through corners with a combination of speed, style, and showmanship. Judges dictate the complexity of the course, such as clipping zones, clipping points, and touch and go areas.
Shawano Club members and their parents purchased a used 5/8ths scale 1930s style Legends race car and spent months completely stripping down the car currently on display, inspecting every part and making minor repairs to the chassis and body. Refinements included widening the front end by 3 inches, adding 1 inch of wheel spacing and switching to a 15-inch wheel. Additional modifications were made to the steering and suspension and a handbrake was added for controlled sliding. A 1200cc Yamaha FJ motorcycle engine completes the package helping to transform a Legends Car into a Legendary Performer.
With financial support from local businesses, the Shawano High School Drift Club has graduated to the intermediate track and now is sanctioned for the national INEX racing series. The Automobile Gallery salutes the students of Shawano High School who truly Get the Drift!
[post_gallery]